Wednesday, October 23, 2019
PATLITE's NH-FV Series Signal Tower has received Microsoft Corporation's Azure Certification for IoT. This certification proves that the device is able to run applications directly on Microsoft Azure's cloud platform (hereafter referred to as "Azure").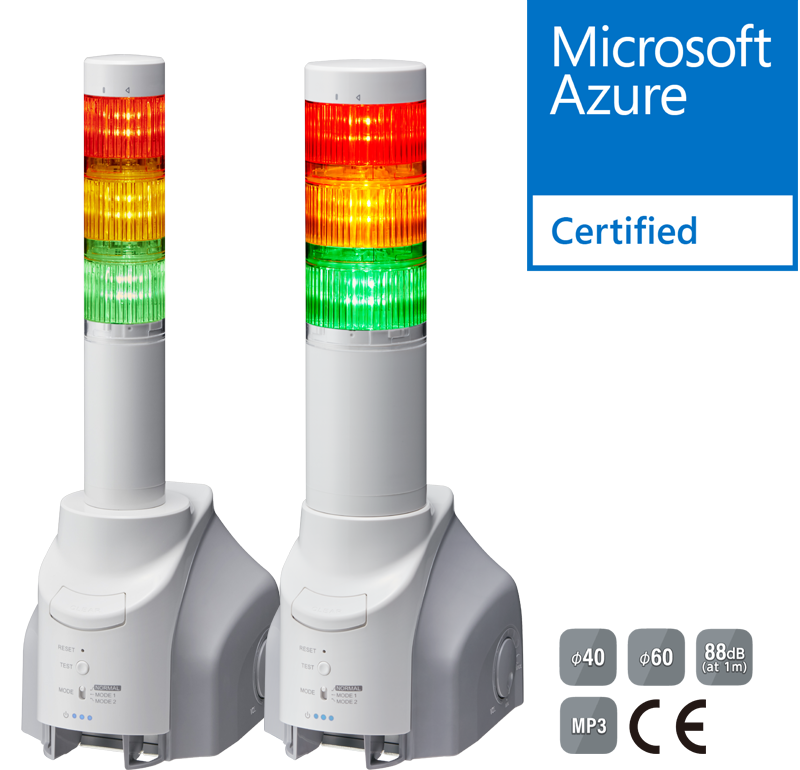 The NH-FV Series is a network-monitoring signal tower that obtains operation statuses of network equipment via Ethernet connection. The Azure feature of the NH-FV enables bi-directional data communication between the NH-FV and Azure. This means that the visual and audible signals of the NH-FV can be controlled from Azure, and the data collected from the NH-FV and other devices connected can be monitored from any remote location using the cloud.
(*The Azure function is compatible with firmware ver. 1.12 or greater.)
For more information regarding the Azure features of the NH-FV, please refer to the link below:
>>https://www.patlite.com/lp/azure/
In recognition of this Azure Certification, Microsoft Japan sends the following message to PATLITE:
It is with great pleasure that Microsoft Japan approves PATLITE Corporation's NH-FV Series Signal Tower as Azure Certified for IoT. With the integration of Azure IoT, we are confident that the NH-FV will provide effective signaling and data-transmitting solutions in a wide variety of work sites such as manufacturing, automation, and medical applications.
Takeshi Shobuya
Executive Officer, Director IoT Device Experience
Microsoft Japan